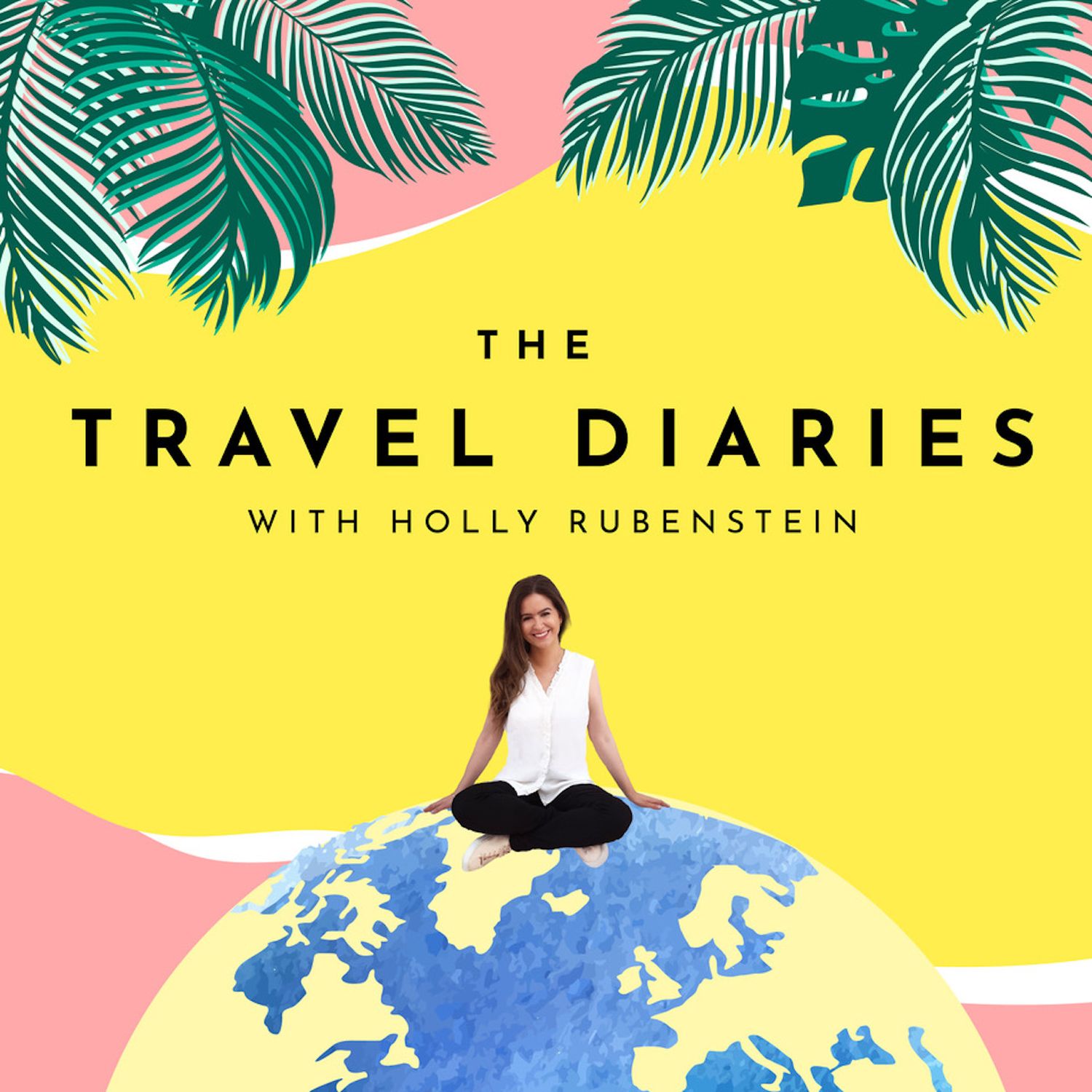 Date Published: 25/04/2023
Duration: 1:08:54
Season: 9
Hello and welcome to episode 100 of The Travel Diaries podcast. I'm journalist Holly Rubenstein, and today I'm your cohost, as I'm joined today by my other half, my partner in life and travels Alex, who is going to be interviewing me about my travel diaries. That's right, after nine seasons, and 99 episodes, and quite a few requests I thought it about time that I shared with you some of the many destinations that have shaped my life. I hope you get to know a little bit more about me.
So from Miami to Montecito, Scotland to Switzerland, and many more, here are my travel diaries.
Destination Recap:
Miami, Florida, USA
Aventura Mall, Miami, Florida, USA
Versailles, Little Havana, Miami, USA
Wynwood Walls, Miami, Florida, USA
Little Havana, Miami, Florida USA
Islamorada, Florida Keys, USA
Casa Morada, Florida Keys, USA
Kauai, Florida, USA
Mt Kilauea, Hawaii, USA
Four Seasons Maui, Hawaii, USA
California – Palm Springs, Los Angeles, Santa Barbara, Montecito
Waldorf Astoria Maldives Ithaafushi, Maldives
57 Nord, Scotland, UK
Sedona, Arizona, USA
Zion National Park, Utah, USA
Niagara, New York, USA
Big Sur, California
Denver, Colorado, USA
The Ramble Hotel, Denver, Colorado, USA
Finger Lakes, New York, USA
Ascona, Lake Maggiore, Switzerland
Beltane Ranch, Sonoma, California, USA
Arundel, West Sussex, England
Patagonia, Argentina / Chile
Forestis, Italian Dolomites
Rosa Alpina, Italian Dolomites
Borgo Egnazia, Puglia, Italy
Amanzoe, Port Heli, Greece
Patina, Maldives
Ritz Carlton Maldives
Six Senses Zighy Bay, Oman
Airelles Chateau de la Messardiere, St Tropez, France
Sri Lanka
With thanks to today's sponsor, CV Villas. Book your 2023 summer holiday, now.
Thanks so much for listening today. If you'd like to hear more from the podcast don't forget to hit subscribe, or if you use Apple Podcasts to press follow so that a new episode lands in your podcast app each week. If you want to be the first find out who is joining me on next week's episode come and follow me on Instagram I'm @hollyrubenstein, and you'll also find me on Twitter and TikTok as of a few weeks ago, also @hollyrubenstein – I'd love to hear from you. And if you can't want until then remember there's the first eight episodes to catch up on, that's over ninety episodes to keep you busy there. Don't forget that all the destinations mentioned by my guests are included in the episode show notes here on your podcast app, and listed on my website, thetraveldiariespodcast.com
---
Hosted on Acast. See acast.com/privacy for more information.