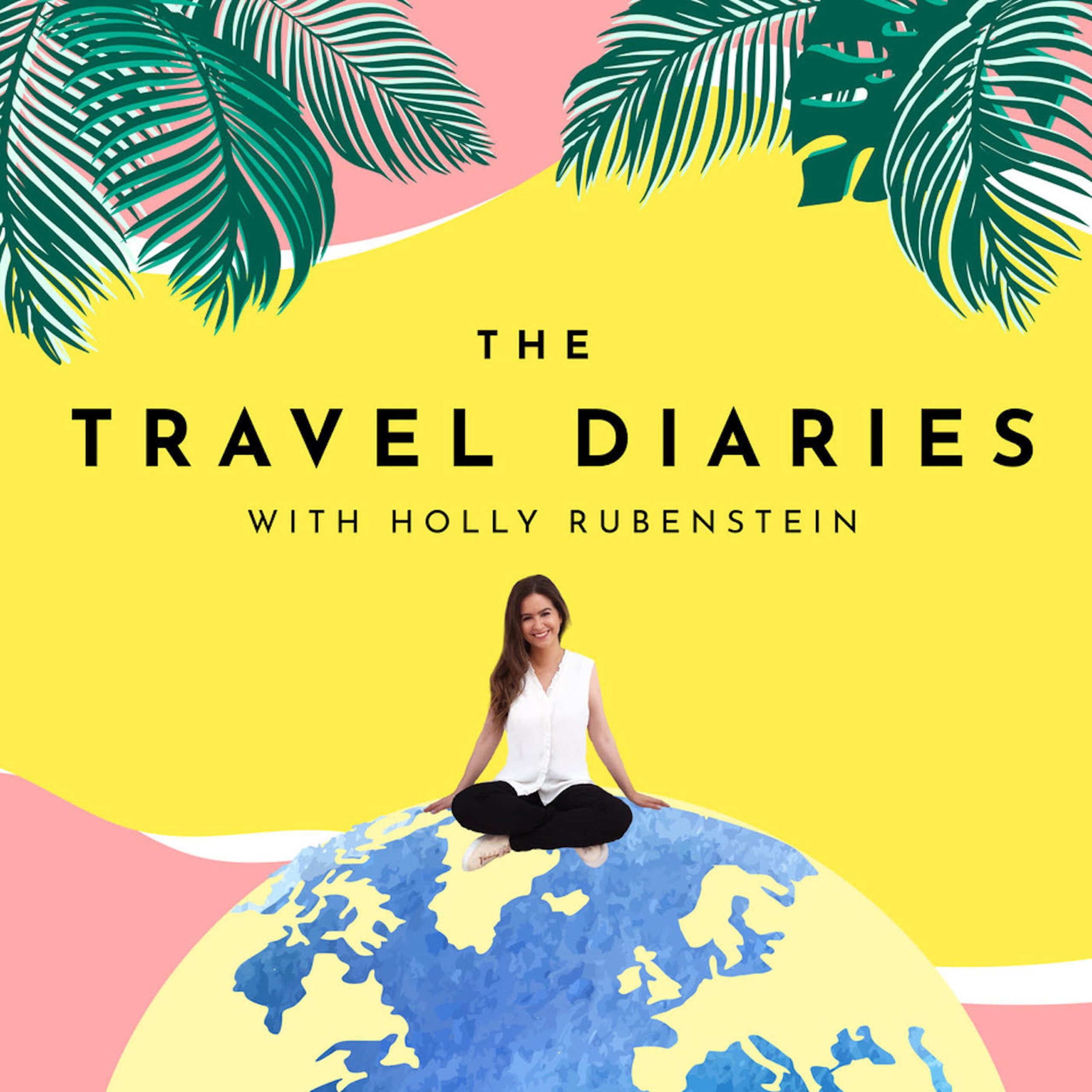 Date Published: 17/08/2021
Duration: 53:00
Season: 5
Welcome to this Inspiring Ireland Destination Special where, alongside legendary Irish DJ and broadcaster Annie Mac, we celebrate all things island of Ireland.
Annie's been in the news a bit recently, because after 17 years as one of BBC Radio 1's most loved DJs, she has left the station, and the video of her playing her final song went viral online, I think simply because she is such a legend in the industry, and a big part of the lives of so many music lovers, so this farewell was a huge deal. We talk about how she became a DJ and presenter, and her illustrious career and what that involved – and then her travel diaries chapters are all focussed on destinations across Ireland – the place where she grew up, travels back to as much as she can, and knows so well.
And then later, I'm joined by travel writer and Ireland expert, Aoife O'Riordain who shares some really brilliant tips, in particular some amazing foodie recommendations and a hotel that I'd never heard, on an Irish island that I'd also never heard of, of that has gone straight to the top of my hotel wish list. Oh and Aoife's husband was actually the producer of Normal People (you know the show we all watched last summer) so she gives us a little insight into the making of that too!
DESTINATION RECAP
Annie Mac's Destinations:
Dublin, Rep. of Ireland
Rasharkin, Co. Antrim, Northern Ireland
Belfast, Northern Ireland
Roundstone, Co. Galway, Rep. of Ireland
Wild Atlantic Way, Ireland
The Burren, Co. Clare, Rep. of Ireland
The Gaeltacht, Co. Galway, Rep. of Ireland
Dog's Bay, Co. Galway, Rep. of Ireland
Dingle, Co. Kerry, Rep. of Ireland
Dingle Benners Hotel, Co. Kerry, Rep. of Ireland
The Blasket Islands, Co. Kerry, Rep. of Ireland
Loch Na Fooey, Co. Galway, Rep. of Ireland
County Donegal, Rep. of Ireland
Inishmore, Rep. of Ireland
Aoife O'Riordan's Destinations
West Cork, Co. Kerry and Coastal Donegal parts of Wild Atlantic Way drive
Dublin
Dublin and Wicklow Mountains
Glendalough, Co. Wicklow
Sandycove, Dublin
Forty foot, Dublin
Bray, County Wicklow
The DART commuter train
Co. Kerry
Ring of Kerry driving route
Dede at the Custom's House, West Cork, Co. Cork
Misunderstood Heron, Leenaun, Co. Galway
Paddy Bawn Brosnans Bar, Dingle, Co. Kerry
Bally Bia, Co. Cork
Great Western Greenway, Co. Mayo
The Royal Canal Greenway
The Aran Islands: Inishmore, Inishmaan and Inisheer, Co. Galway
Inis Meáin, Restaurant & Suites, Co. Galway
Thanks so much for listening today. If you've enjoyed the episode, leaving a review or five star rating is the best way to show your support, on your podcast app of choice. And to find out who is on next week's episode, the Season 5 finale, come and find me on Instagram, I'm @hollyrubensten and as ever, I'd love to hear from you.
To find out more about visiting the island of Ireland, head to ireland.com and check out the travel pages of your favourite newspapers and travel magazines which are always great resources for the latest travel news, new openings and must see spots.
Have a great week and I'll be back on Tuesday.
---
See acast.com/privacy for privacy and opt-out information.